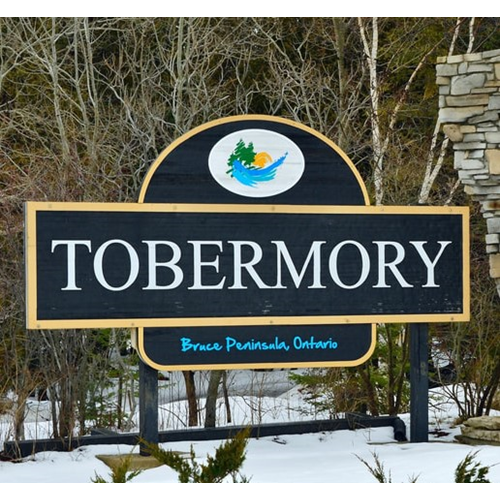 AquaSub Scuba Diving Centre
August 20 and 21 - 2022- Tobermory Adventure Charter
Stock No. AS-TOBY-ADV1
2021 Tobermory Trips include:
two dive charter Saturday morning
two dive charter Sunday morning
hot food and drinks served on the boat between dives to help warm you up
Saturday night BBQ at the Trail's End Lodge (we serve up the burgers, weiners and treats all you need to do is be there!)
two different charters to pick from

deep diver boat will DEFINITELY include dives on both the Forest City, Arabia and Niagara II (weather permitting)
advanced boat will include sites like Niagara II and sites appropriate for the Advanced Open Water Diver course
All divers on our Tobermory charters must hold a minimum of Advanced Open Water Diver or be enrolled in the Advanced Open Water Diver course on the trip.
All certifcations will be checked at time of bording the charter and no refunds will be issued for divers that have reserved spots on charters for which they are not certified for.
Skill Level: Advanced Open Water or AOW Students Number of Dives: Four (Two Saturday AM / Two Sunday AM)
Features: Warm food on board (soup, hot chocolate, coffe), Saturday Night BBQ
Bathroom Onboard: Yes
Departure Location: Tobermory Harbour Vessel: Laura J
Loading Time: 7:30 AM Departure Time: 8:15 AM Sharp
Returning to the dock: Between 12:00 PM and 12:30 PM
Recommendations: A 7mm wet suit or a dry suit are needed.
Other: All divers require a Park Pass to dive in Tobermory ($5 per day or $20 for the whole season).
All divers must complete a charter waiver to participate: http://www.diversden.ca/
Friday Night Fish Fry! Every Friday night of our Tobermory weekends we go out for dinner. If you can get up earlier in the day, you are invited to join us at The Fish and Chips Place in downtown Tobermory for a feast of Georgian Bay Whitefish. We meet at the lodge for a drink and head to the restaurant for 7:30 PM.
Saturday Night Festivities! Whether you are staying in the lodge or not, all of our weekend guests are invited for a free BBQ dinner of burgers, hot dogs, fries and more at the Trail's End Lodge. All you need to do is show up. Dinner is served around 6 PM. We provide the food and do the cooking for you. Later in the evening - weather permitting - we sit around the bonfire and have a GREAT TIME!
National Park Dive Permits: All divers in Tobermory are required to have a park pass to dive. They are available at the Visitors Centre and are available for the day or as an annual pass.
Dive Tobermory Trip T-Shirts: Get your Dive Tobermory trip shirt for only $20. Available in ladies and unisex sizes. Be sure to order yours ahead of time to be sure your size is available.
Customers Who Viewed This Item Also Viewed