Dive-X Scooters are now available at Aquasub!
Dive Xtras, Inc. is the manufacturer of the highest performance diver propulsion vehicles in the world. Concentrating on lightweight, powerful diving scooters ensures that our products always offer the highest performance for technical divers and, for recreational divers, more fun than you can cope with. The Piranha, our premium DPV, offers a modular and lightweight experience that can be configured for any diver's needs.
The Dive-X BlackTip
The NEW BlackTip weighs in at a whopping 24lbs and runs on airline acceptable power tool batteries which means batteries are not only affordable and easy to find, they can fly with you to virtually anywhere you want to travel! This is the perfect scooter for recreational divers. It's lightweight, easy to drive and has all the features you need for a price you will love!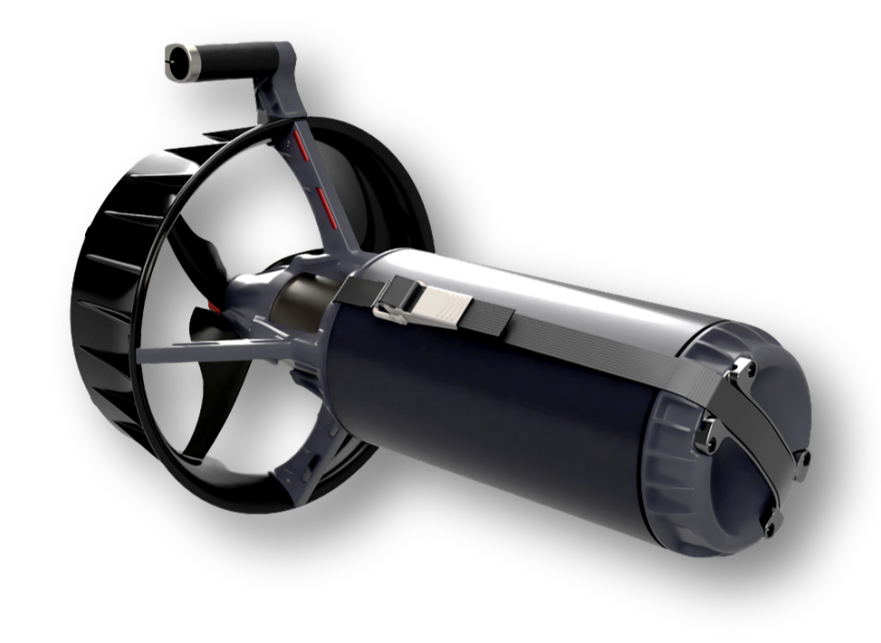 The BlackTip has runtimes up to 129 minutes and is priced at only $1499* USD.
Order yours before December 15th and save $100 US off the retail price. That's right ... if you put down a $500 deposit on your new Dive-X BlackTip before December 15th and you will get yours for only $1399* US. We can also offer a payment plan over 12 months. Call us for details.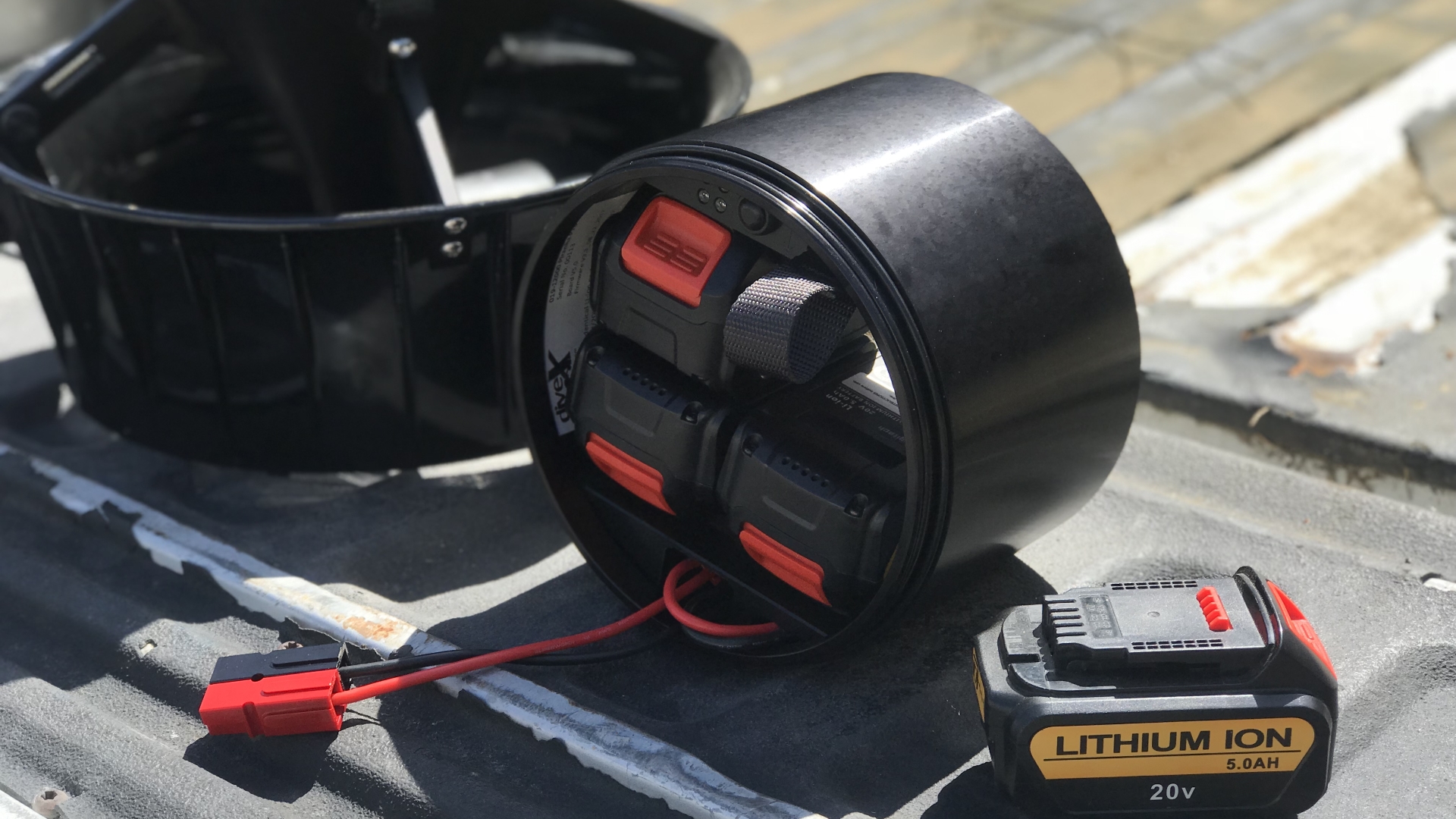 The Dive-X Piranha
Looking for something more? The Piranha lineup has runtimes starting at 122 minutes and is infinitely expandable with its stackable battery rings. The Piranha also runs on packs of airline accepted power tool batteries and starts at $4995* US. Order yours before Dec 15th and save $400 off the price. (A deposit of $1000 is required)
Financing is available of up to 36 monthly payments. Call for more information.
-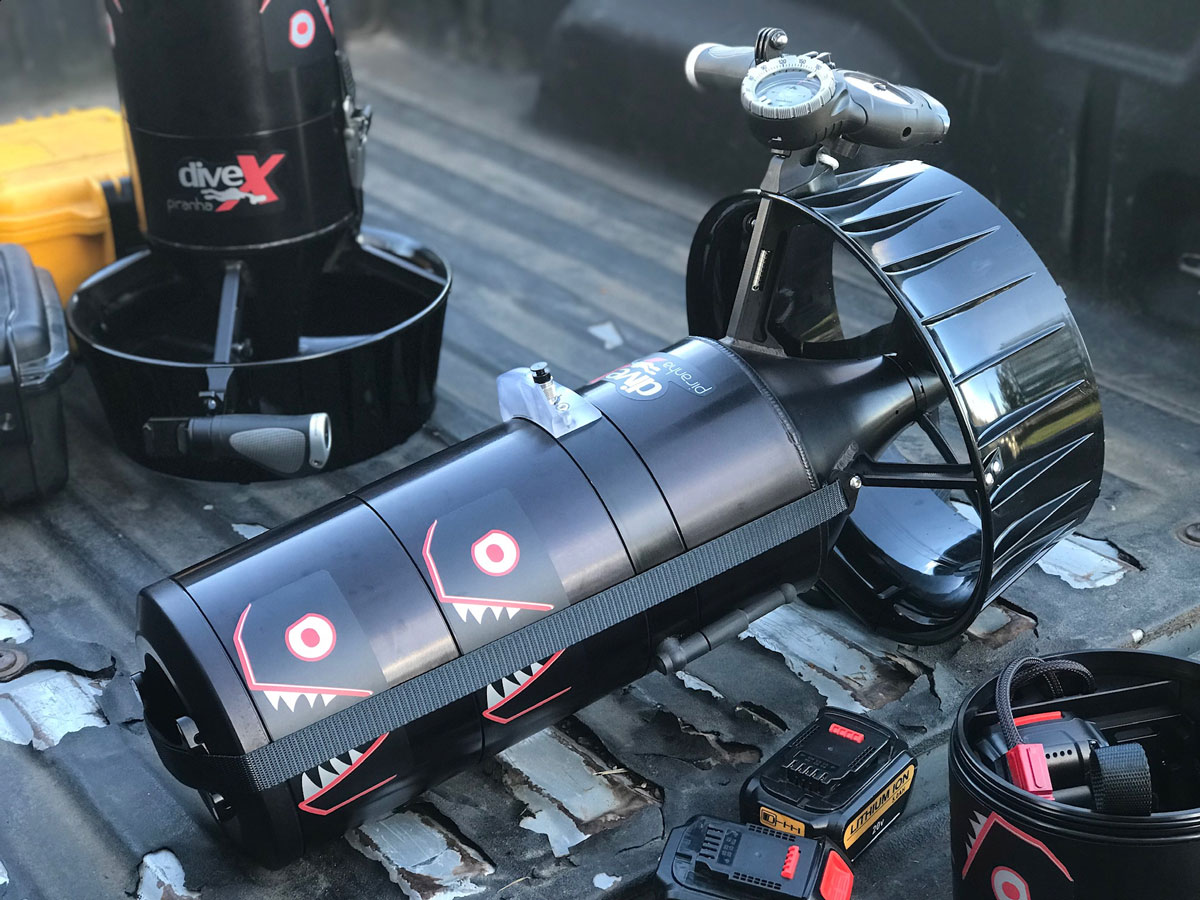 Learn more about the Dive-X lineup at https://dive-xtras.com/ or call us at the shop - 905-883-3483.
B
*All scooter prices are in US dollars and will be charged at the appropriate exchange rate at time of purchase. All scooter orders are subject to a shipping surcharge of $100 Canadian at due at pickup. Dive-X Scooters are sold without batteries. Batteries are available at Home Depot and a variety of hardware stores and online.
** Financing is available at Aquasub and is provided through Desjardin on approved credit only. Processing fees may apply on terms beyond 12 months.