Dive-X Scooters are now available at Aquasub!
Dive Xtras, Inc. is the manufacturer of the highest performance diver propulsion vehicles in the world. Concentrating on lightweight, powerful diving scooters ensures that our products always offer the highest performance for technical divers and, for recreational divers, more fun than you can cope with. The Piranha, our premium DPV, offers a modular and lightweight experience that can be configured for any diver's needs.
The Dive-X BlackTip
The NEW BlackTip weighs in at a whopping 24lbs and runs on airline acceptable power tool batteries which means batteries are not only affordable and easy to find, they can fly with you to virtually anywhere you want to travel! This is the perfect scooter for recreational divers. It's lightweight, easy to drive and has all the features you need for a price you will love!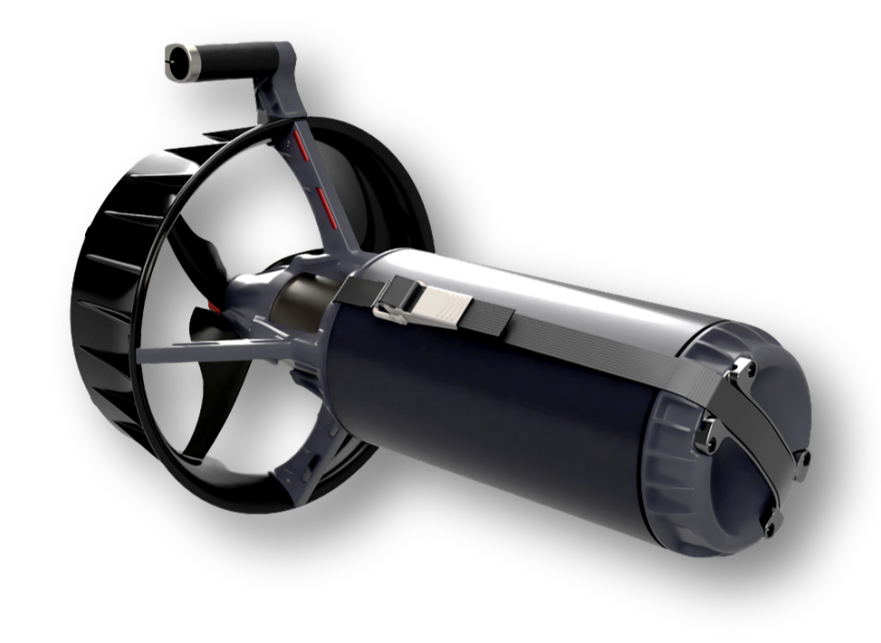 The BlackTip has runtimes up to 129 minutes and is priced at only $2149 CDN.
These scooters are LIGHT! These scooters are FAST! These scooters are AFFORDABLE!
We have recieved our first shipment of the Blacktip scooters and we are MORE than impressed. Initial runtime tests are GREAT and these scooters handle well in the water. We are predicting that you will see a lot of these scooters in the wild this coming dive season so don't be left behind, get yours today!
Dive Scooter Specifications
Weight: 24lbs (10.9kg)
Length: 24 in (61 cm)
Depth Rating: 330 ft (100 m)
Coniuous Max Speed: 210 ft/min (64m/min)
Boost most Max Speed: 238 ft/min (73 m/min) 
Scooter Battery Info
Runtime and range will vary, depending on your choice of batteries. See below for specs on different battery options. (Batteries and charger not included with purchase of scooter)
 
   BlackTip w/ 5Ah Battery     
   BlackTip w/ 12Ah Battery

Runtime at Cruise Speed

(150 ft/min; 45 m/min)

   50 minutes

   123 minutes

Range at Cruise Speed

(150 ft/min; 45 m/min)

   1.4 miles (2.3km)

   3.5 miles (5.6km)
Compatible with 5Ah, 6Ah, 9Ah, 12Ah, 20v (USA only) or 18v batteries that fit the DCB interface.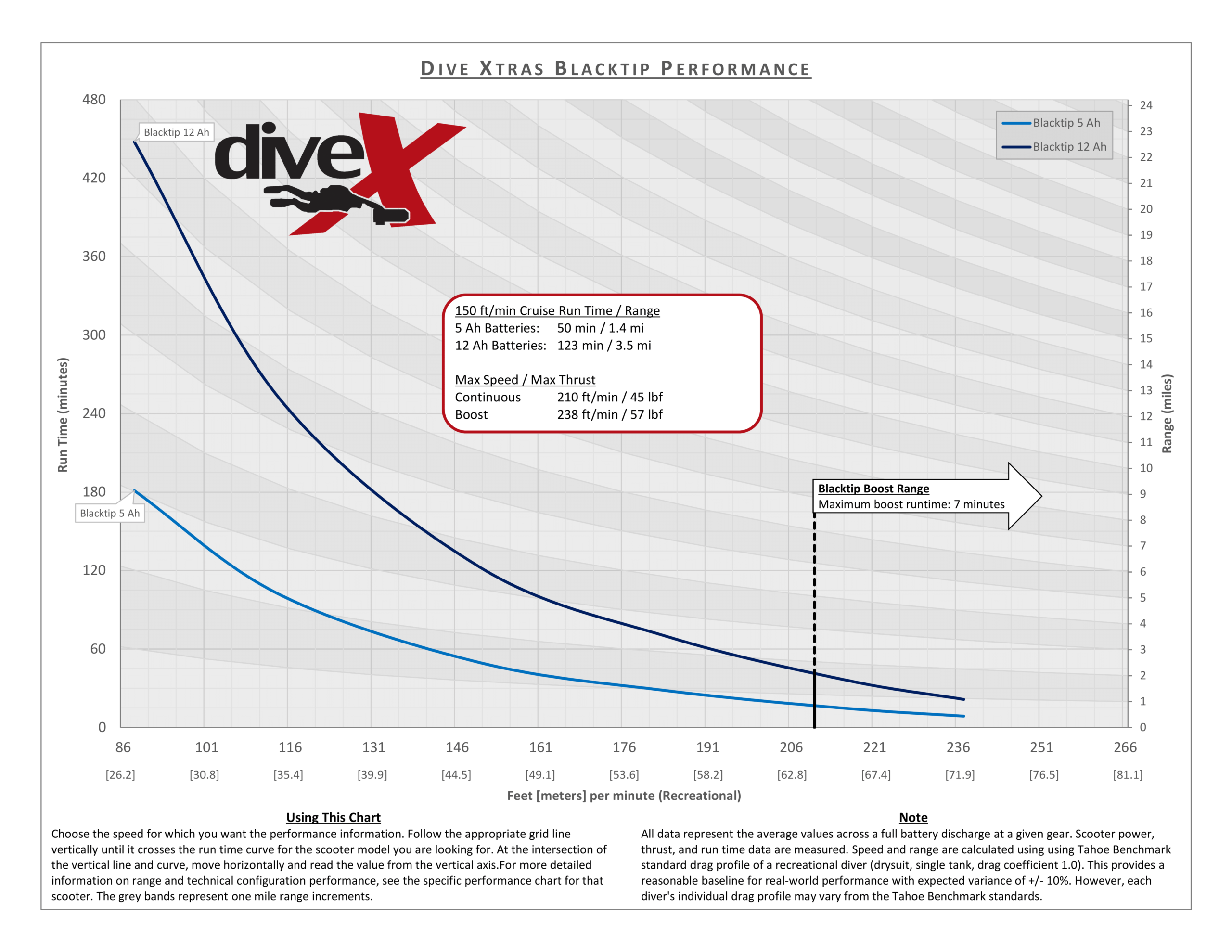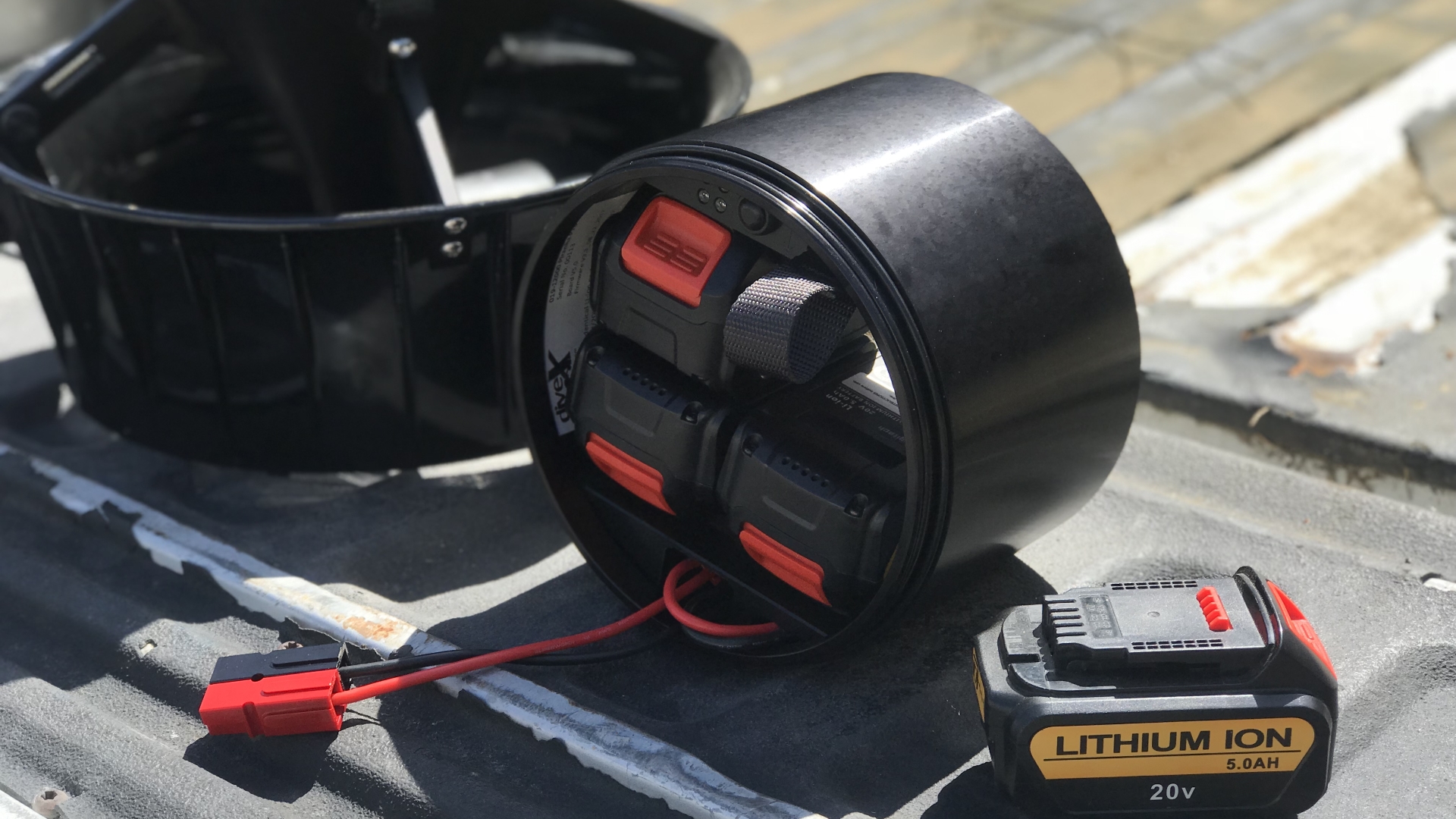 The Dive-X Piranha
Looking for something more? The Piranha lineup has runtimes starting at 122 minutes and is infinitely expandable with its stackable battery rings. The Piranha also runs on packs of airline accepted power tool batteries and starts at $6899 CDN. Order yours now for a deposit of $1000.
Financing is available of up to 36 monthly payments. Call for more information.
-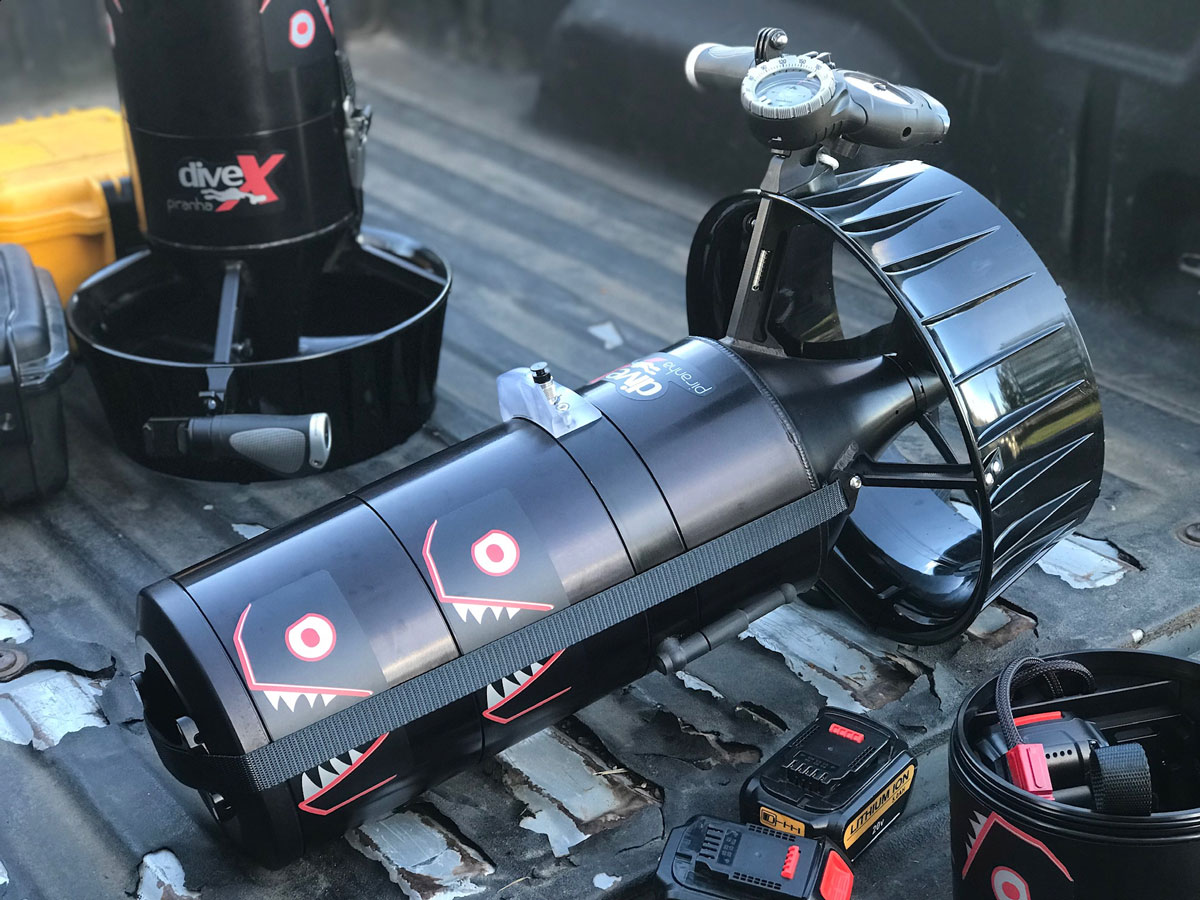 Learn more about the Dive-X lineup at https://dive-xtras.com/ or call us at the shop - 905-883-3483.
** Financing is available at Aquasub and is provided through Desjardin on approved credit only. Processing fees may apply on terms beyond 12 months.