Scuba Party
Best Birthday Ever!
Are you looking for something unique for your children's birthday party? Something that your guests will NEVER forget? Try a Scuba Party with Aquasub Scuba Diving Centre.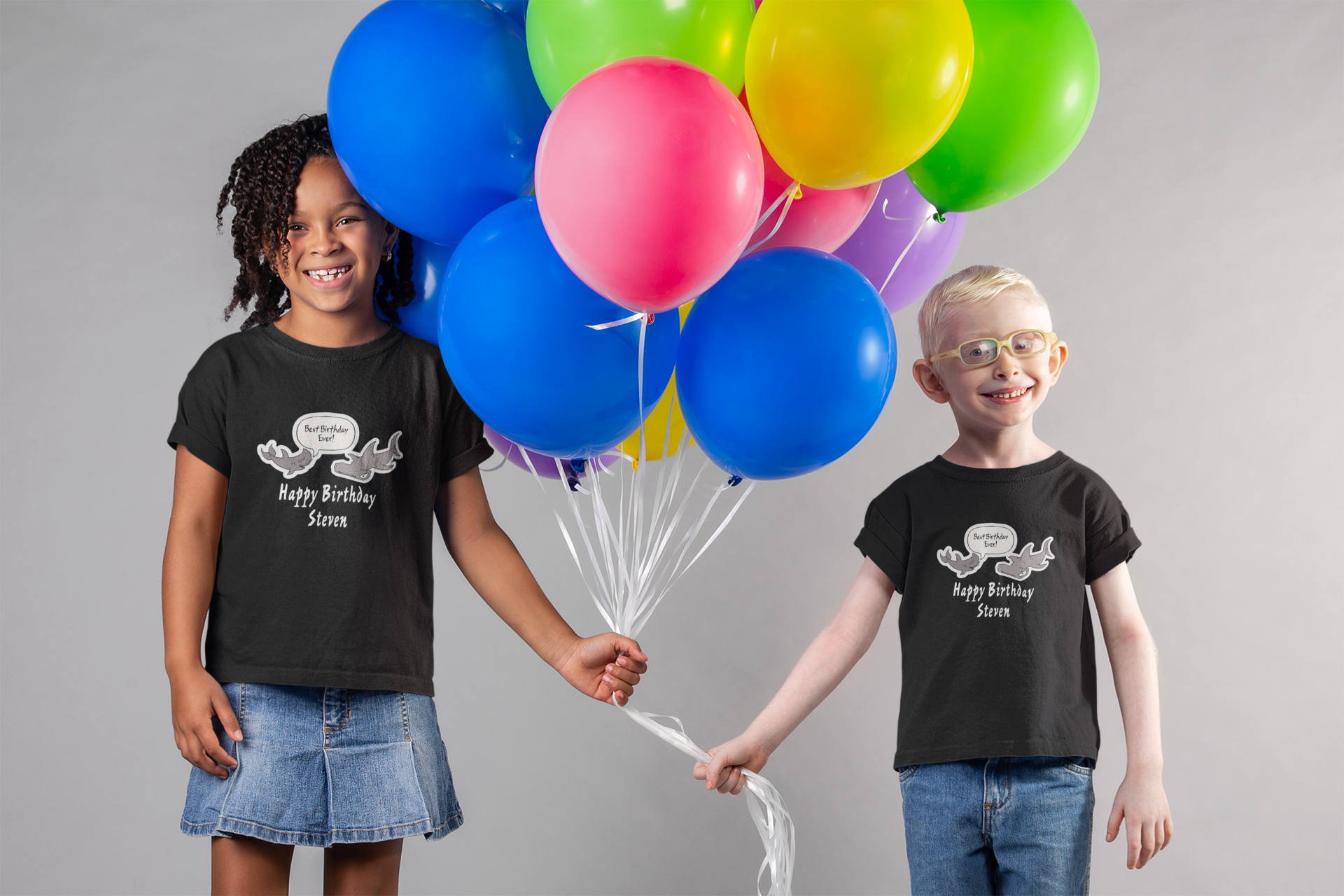 What is a scuba party?
You and your guests (10 years of age and older to enter the water) meet us at the pool where we will have a room ready where you can play a few party games while enjoying pizza, drinks and of course, a birthday cake!
Our team of instructors will then brief the guests on some simple safety rules and a lesson on scuba equipment use before we head into the pool and everyone will spend two hours in the water learning some basic skills and exploring beneath the surface w
Everything that is included:
a private party room for two hours
unique event souvenier t-shirts for each participant
3 large pizzas
a variety of soft drinks and water
a birthday cake ($50 off if you wish to supply your own cake)
party games with prizes
a two hour PADI Discover Scuba Diving experience for up to 12 participants
an emailed collection of photos from both the party room and underwater too!
All you need to do is arrive with your guests and we do all the rest!
We offer the Scuba Party on Saturday evenings. We start the party at 4:00 PM and have the party room until 6:00 PM. We then let everyone get changed into their swimming gear and we spend two hours in the pool from 6:30 PM until 8:30 PM. We do all the prep work, supply the party games, food and drink, all the equipment for the pool and goody bags for everyone that include a unique souvenier t-shirt featuring the name of the celebrent on them. All your guests need is a bathing suit and a towel! We then do all the cleaning and you get a stress free birthday party that no one will ever forget!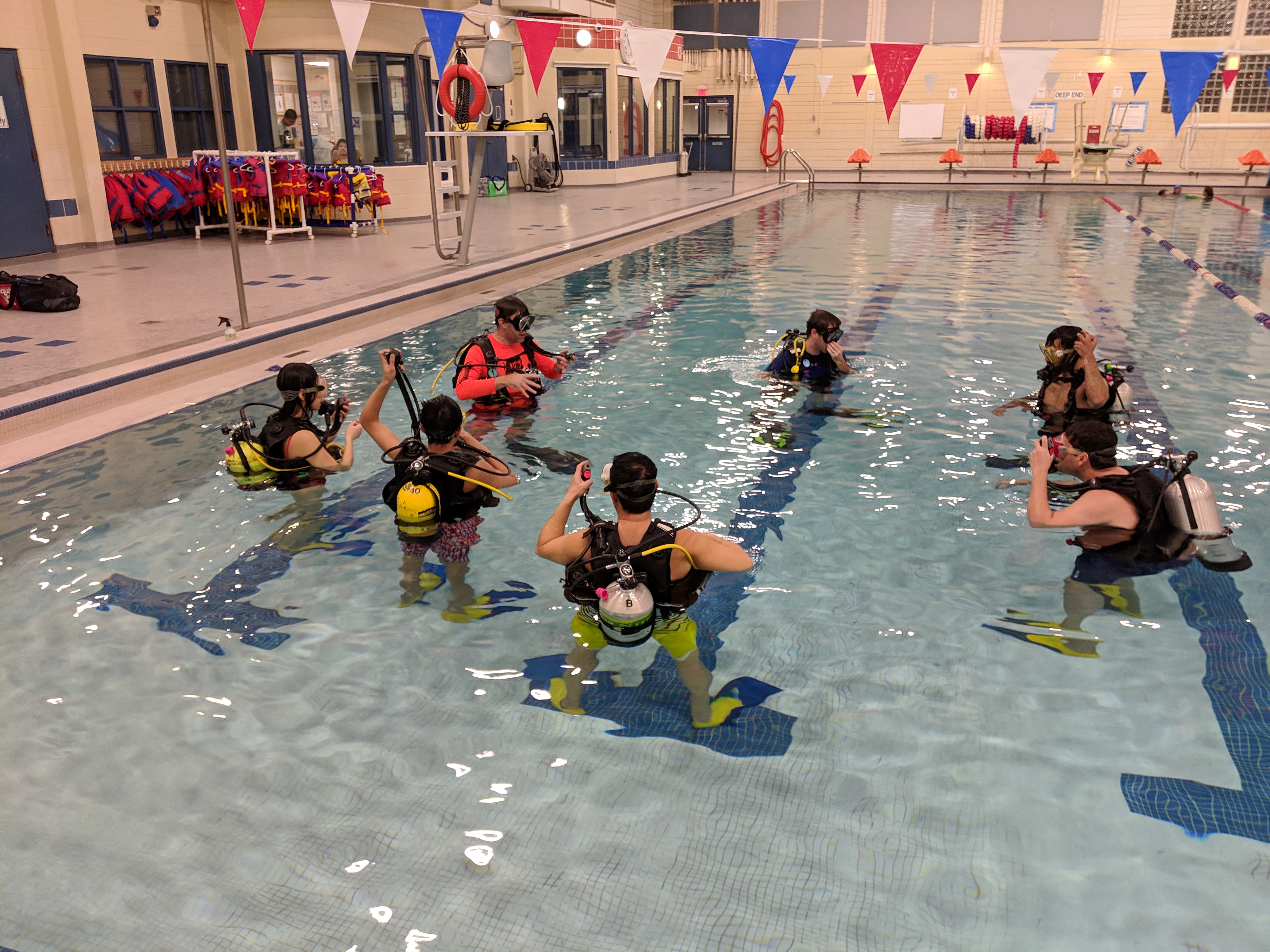 The PADI Discover Scuba Diving Party Package for up to 12 guests is $1695 plus taxes.
Addional participants are $140 (plus tax) each up to a total of 20 participants in the water.
If you have questions or want to book your party now,
Call us at 905-883-3483.
Terms and Conditions:
All in-water participants will need to provide a completed medical and liability waiver in advance of the event date. Party package price includes up to 12 in-water participants with additional participants billed at $140 each plus taxes. Participants MUST be at least 10 years of age to enter the water. You must have an adult of the same sex, present in the locker room(s) while children are changing into their swim wear. In-water participants must have basic swimming skills and comfort in the water.